Mrs. Patton showcased a fun bulletin board idea over in her corner of Blogland at
Mrs. Patton's Patch
. Students put cards on the board that have pictures or word problems that result in the answer being whatever she's displayed on the board: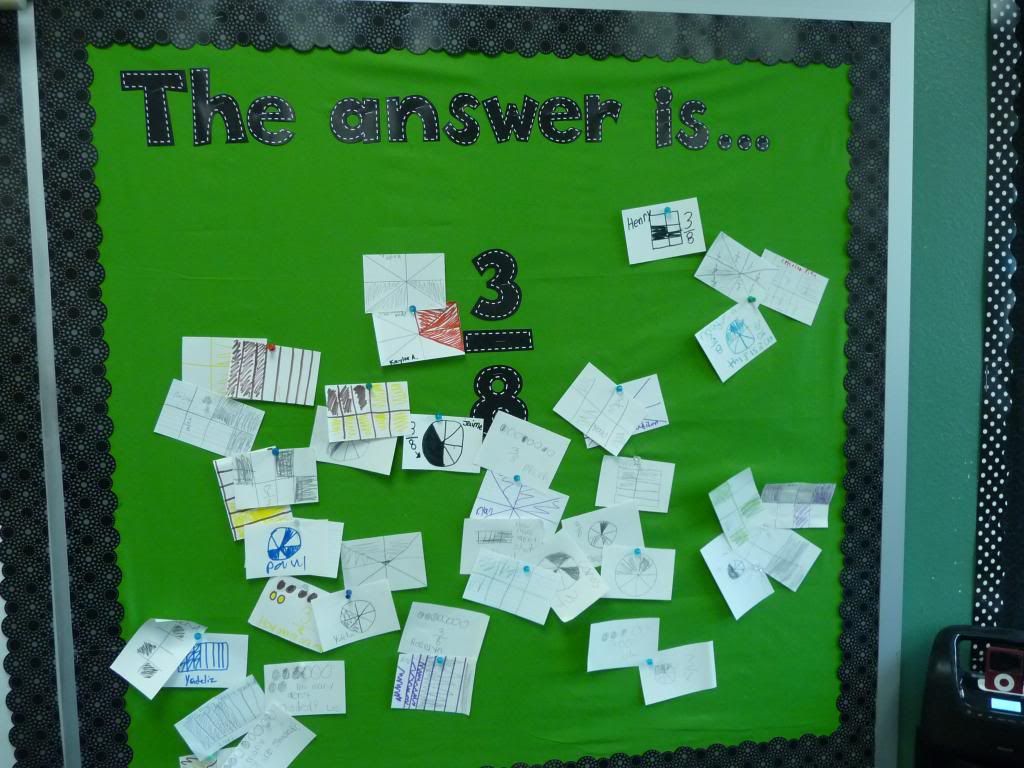 The genius behind this kind of board is that it can be used all year long, you just change the 'answer' every time. She uses it as morning or early-finisher work.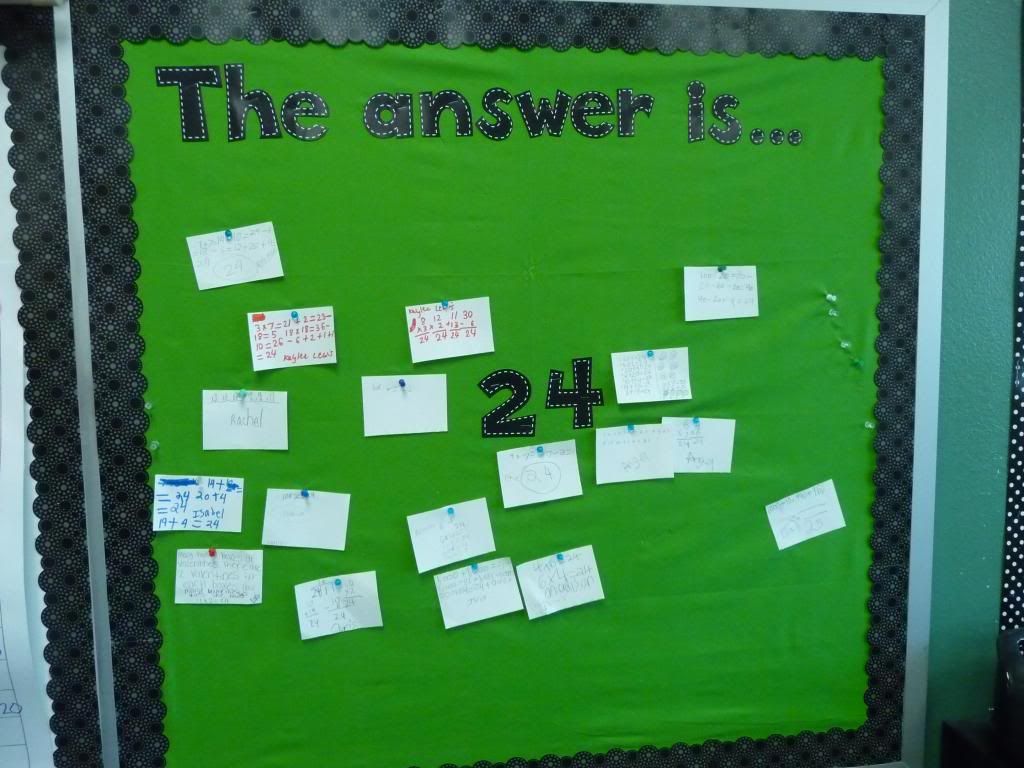 I can also see this being great for other subjects too, not just math! For example:
Reading: Encourage predictions about your current book. (This is what Petey the Pig will do next!)
Social Studies: Put up a famous American's name and have students write facts about him or her...or draw that fact using pictures.
Science: put up a vocabulary word and have students draw pictures illustration what that word means.
This is also another great way to have an effective, but low-maintenance classroom since this is a board you create once and use throughout the entire year in a variety of ways. Check out this post to get some more
year-round bulletin board ideas
. Oh! And don't forget about
this fabulous tip too
!
--------------------------------------------------------------
This is just one idea that was pinned to the BEST Teaching Tips & Tools board on my Pinterest page. This is a awesome board full of TONS of creative ideas pinned by other teachers. Check it out:
Wanna join the board?

Do you sell your own teacher-created products? Have a teaching blog? Just love sharing interesting teaching pins with other teachers? Then this board is for you! It's easy- just follow these simple directions.