In the last twenty years, the internet has drastically changed the way we do daily life, from how we shop to how we stay informed and connected. As teachers, the web can be an incredible source of great ideas and helpful sites....but it can also be very time-consuming finding the sites that are the most helpful. During this series, I will be doing that research for you and highlighting some of the best websites out there for teachers.
Today's Featured Site:
Wow. How many
hours
did I spend looking up the reading level of the books in my classroom library so I could label them?
Many
hours, people.
Many
.
But you could be saved from this same fate if you have this nifty little app on your phone:
Level It Books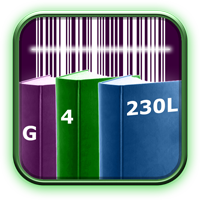 Level It Books
is designed for iphone users (which my husband
forced
me to become by simply bringing home an iphone one day and declaring that it was replacing my
perfectly good and totally still working
phone. Supposedly it was a 'buy one get one free deal' so he 'had' to get it. Whatever, dude. ....though I do completely love my new phone and couldn't imagine life without it. But I digress.)
Back to
Level It Books. This app allows you to use your phone to scan the barcode on each book to find it's level.
Within seconds, it spits out the Guided Reading, DRA, grade level equivalent and the Lexile levels for that particular book. (*Angle chorus sings*)
As a bonus, this app will also let you
keep track of which student has checked out a book!
And guess what?
This app is
currently 40% off
the $4.99 price,
making it just $2.99
.
Read more reviews and information on
Level It Books.
Have you ever used this app before? Was it helpful or just a waste of time? We'd love to hear your feedback!
Don't forget to enter my back-to-school MEGA GIVEAWAY. There's something for every grade level!